SITUATION:
Amazon is trying to buy Zoox for less than $3.2B;
Zoox has been working to develop a new type of driverless vehicle with no steering wheel or pedals.
Vehicle also has a ride-hailing system of electric-powered autonomous cars that can be summoned by a smartphone app
SIGNIFICANCE:
Parties are working with investment bank Qatalyst Partners on a possible sale;
Zoox was in advanced discussions with several potential strategic investors.
Includes several major automakers; Partnered with Toyota on an autonomous minivan.
Amazon also has expanded trials for its small, electric autonomous device Amazon Scout.
Scout runs on 6 wheels & are about the size of a cooler, have safely and autonomously navigated neighborhood obstacles.
SUMMARY:
Amazon has shown an interest in using driverless-vehicle technology to transport its goods
Most recently was a major investor in autonomous-technology firm Aurora Innovation Inc.'s $530 M funding round per WSJ.
SAYS:
The company is led by former Intel Chief Strategy Officer Aicha Evans
.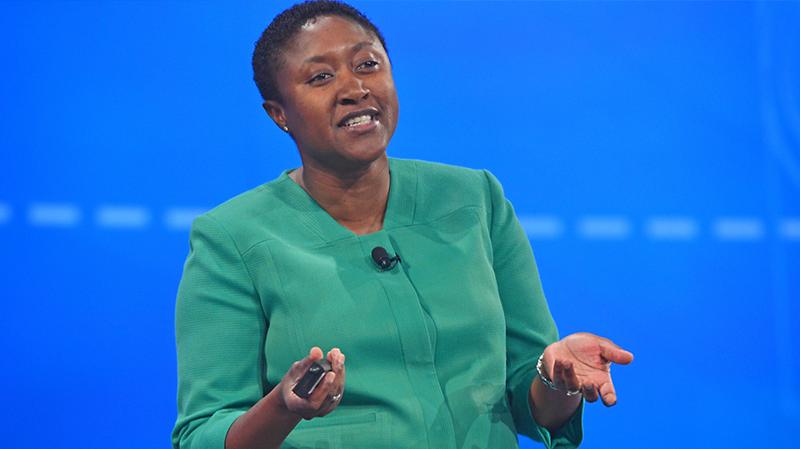 SOURCE:  BizWomen
BizWomenhttps://www.bizjournals.com/bizwomen/news/latest-news/2020/05/amazon-reportedly-in-talks-to-buy-driverless-car-c.html?ana=e_n_set2&j=90510851&t=Niche&mkt_tok=eyJpIjoiTlRGaE5XTTVaRGMwTm1RMyIsInQiOiJMb2x3elg0QnpBdlhrWVFhQmFTenNGNk14ZjNyQkZFVHRTOFpObEpaMm52NWtcLzJBenBHcFNyZEYzQWNoY2FMU1pseGZLc1JGeGFuWk80SlBWTXJUdTFNVTRIZ2F0MXhwWXJjaDliWDZFZFl4eFlHNzFzK21nRWpWZG9QWVRORzkifQ%3D%3D